Deer Hunts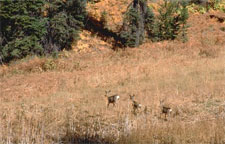 There are B&C class whitetails in our area and this area is consistently producing P&Y caliber animals. We invite you to come to our trophy producing area and hunt big whitetails the way you know best. We offer the experienced whitetail hunter the chance to scout, set up stands and pursue huge antlered whitetails with their own unique hunting methods. We will provide you with detailed maps, our preseason scouting information and our knowledge of the deer hunting history of the property you are hunting. We know the areas that you hunt!!!!

You arrive the day before your hunt starts to become familiar with the property and set stands. Your hunt ends on your last scheduled day therefore all stands must be pulled by the end of the day and you will depart early the next morning. Hunt out of stand you have bought and stands you have placed. Hunt with the confidence of knowing you're in the right place at the right time.

We expect you to arrive ready to scout, set up stands and hunt hard. This is a hunt designed for someone who is dedicated to deer hunting, had the desire to spend many hours in the woods and control their own hunt. Our biggest deer are not harvested by hunting a few hours in the morning or a few hours at evening. Our most successful hunters spend all day in the deer woods.

You must provide your own transportation the entire time. We anticipate every one that comes to hunt with us will have high standards for success, but we do enforce an antler requirement minimum. (15 inch inside spread and 8 points OR 120 inch gross score) with a monetary penalty for any violations. We are serious about our management goals!!!!
Turkey Hunts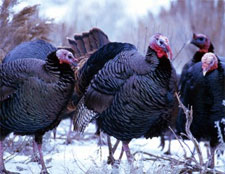 Outdoor Partners offers a spring turkey hunt. This area of Illinois has always had a reputation for excellent turkey hunting. You can hunt turkeys in Illinois until noon everyday during the season. Hunting Eastern turkeys in our area could provide the most exciting time you have ever had in the turkey woods. Gobblers in the 20 lb range with a 10 inch beard are common in the woods we have to hunt.
This is a do-it-yourself hunt. We offer 5 seasons of exciting turkey hunting action from mid-April to mid-May. We provide you with lodging (no meals) and a place to hunt. The turkeys in this area will provide entertainment.